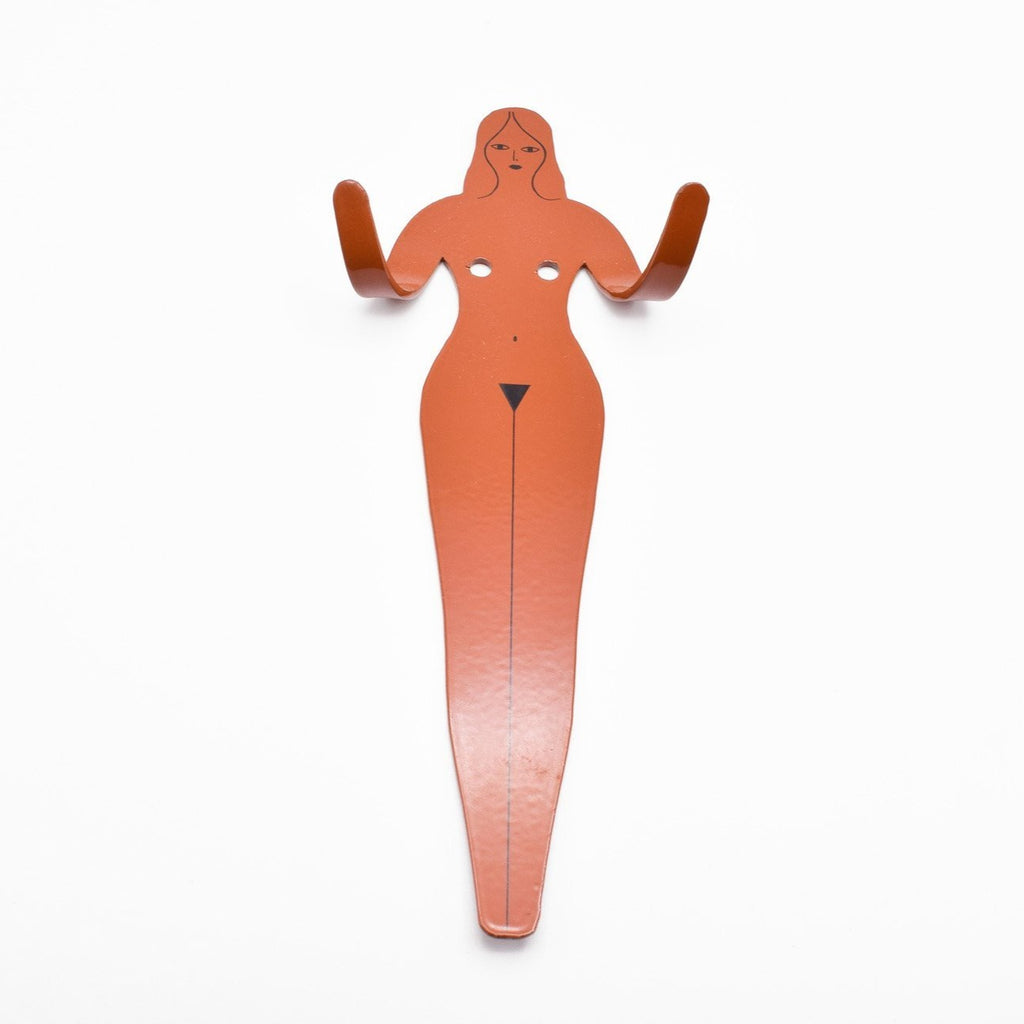 Female Support System - Large Terracotta
Take a load off - here's a lady to hold things for you. Laser cut from steel, with a durable powder coat finish.
7.25" tall. Matching powder coated screws included. Due to the production process, there will be slight variations from piece to piece. Made in the USA.
Recommended for jewelry, towels, and lightweight coats and jackets. Not suitable for heavy loads, bags full of rocks, the entire family's winter coats, etc!
Always mount to a wall stud for safety.